Depending on the size and nature of your organisation, specialist business broadband can bring a range of benefits over using a standard home broadband service.
However, it's worth noting that not all businesses need an enterprise-grade broadband solution. To decide which type of package is preferable for your organisation, you'll need to be aware of their main differences.
Guarantees and service level agreements
Most business broadband internet service providers should be able to provide a service level agreement (SLA) to their customers. An SLA outlines the guaranteed level of service you'll receive throughout your contract. This will include figures relating to upload and download speeds, downtime periods, as well as how quickly potential faults will be fixed.
In order to minimise disruption to your business operations, reputable service providers will often commit to repairing any connection faults within 24 hours or less. If an SLA is breached, the customer may be eligible for compensation, since the agreement was made in writing.
Service level agreements provide the assurance that an internet connection is dependable and guaranteed. This is essential for businesses which rely on a solid internet connection.
SLAs with home broadband are not widely offered. Even when they are, the guaranteed speeds are often considerably lower, whilst the specified timeframes for fixing problems can be longer.
Customer service and support levels
One of the key differences between residential and business broadband is the level of support you'll receive as a customer when there are technical issues with your internet connection. Users of business broadband are given higher priority and therefore tend to experience quicker response and resolution times when issues need investigating. Depending on your provider and package, faults will usually be mended within 24 hours or less. In some cases, larger businesses will even be assigned a direct point of contact.
In contrast, it is common for home broadband users to experience limited access to customer support. They must call during specific hours and are often get put on hold in a queue for long periods. On top of this, call-out times can be longer, causing further delays and disruption to the end user.
Broadband speeds
Businesses are more likely to have the option of accessing broadband solutions that are faster and more resilient than those offered with residential packages. For example, due to the higher cost, a fibre leased line product – which can offer zero line contention and symmetrical upstream/downstream speeds – or bonded broadband – which merges multiple lines to increase speeds – will be out of the reach of the typical residential consumer.
Most residential customers will rely on an FTTC (fibre-to-the-cabinet) product which can deliver download speeds between 40–80 Mbps. However, with the availability of FTTP (fibre-to-the-premises) and GFast broadband (which uses a combination of fibre and copper) gradually expanding, customers across all sectors will have access to faster internet speeds in the coming years.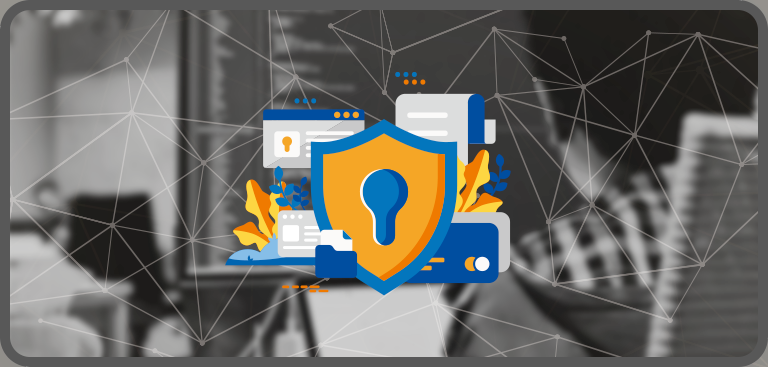 Broadband security
Security threats are always a major worry for anyone using the internet, hence why all broadband packages will include some form of security to protect your connection and devices.
When running a business, the security of sensitive information regarding finances, clients, customers, employees and so forth is both your responsibility and concern. Business broadband internet service providers will usually offer advanced cybersecurity solutions specifically tailored to the needs of an enterprise customer. Some providers may also promote features such as filtering, a VPN service or regular data backups.
IP telephony solutions
Business broadband packages may also offer a wide selection of associated services and applications to take advantage of your connection, such as IP-based phone systems.
VoIP and SIP trunking include a wealth of specialist features which can benefit your business operations – e.g. call queuing, recording and transferring. No matter how many lines you need, such systems offer increased flexibility and cost-effectiveness when compared with traditional PSTN and ISDN services.
Although it is possible to use IP telephone systems at home, the most widely available FTTC and ADSL residential broadband solutions still tend to be bundled with a traditional phone line connection from the local telephone exchange. You can opt to have unlimited calls and voicemail features, but a traditional system will not allow some of the more sophisticated features which come with IP-based phone solutions.
However, with the advent of full-fibre broadband and the retirement of the old PSTN infrastructure on the horizon, this model is likely to shift within the next few years.
Data and servers
Some ISPs may offer business customers:
enterprise-level cloud storage
web hosting
large-capacity email accounts
a domain name server
a static IP address
Such services are unlikely to be promoted to residential broadband customers, either on the same scale or at all.
Broadband package deals and costs
As you would expect, a price difference exists between business and residential broadband packages. With the array of additional benefits provided, business broadband can be more expensive – especially if you opt for a dedicated leased line.
However, it is down to you to decide whether the additional cost is worth it. Can you afford to lose potential revenue if there are issues with your connection? Would you rather receive more support if problems occur? Do you require enhanced security?
You may find that the advantages of business broadband far outweigh the additional costs. Alternatively, your business may be able to function with residential broadband – particularly if your organisation isn't heavily reliant on the internet, or your business-critical operations can function offline.
Business broadband and residential broadband: from us to you
At Structured Communications, we take pride in being a specialist direct-to-network provider. We deliver effective internet, voice and mobile solutions to businesses and residential customers alike, without involving any intermediaries – meaning you receive a more responsive, reliable and cost-effective service.
For more information on how we can provide the connectivity you need, please get in touch.