An influx of businesses across the country have future-proofed their office phone system by upgrading to a VoIP solution. But for those who are still yet to make the switch, the question of whether VoIP phone systems are reliable or not is often a pressing concern.
What is VoIP and what are its advantages?
VoIP (Voice over Internet Protocol) is an upgrade to existing landline solutions, which utilises the internet to make voice calls.
Also referred to as cloud-based telephony, VoIP poses many benefits for both business and private users. Advantages of VoIP include:
Future proofing ahead of PSTN/IDSN switch off
Scalability, allowing you to add and remove users as required
Remote capabilities, which ensure employees can take calls whilst away from their desk
Removing the need for an extra phone contract, reducing operational costs
Additional features including call forwarding, queues and call recording
Are VoIP phone systems reliable?
However, despite the numerous benefits associated with cloud-based telephony, the question remains: are VoIP phone systems reliable?
In short, yes – provided that you have a sufficient broadband connection. However, it is this reliance on the internet that makes some sceptical about the reliability of VoIP. If your internet were to unexpectedly drop out due to line damage or a fault, your phone calls would also suffer.
Similarly, if you were to experience a power outage, a VoIP connection would again suffer. Such an issue would not affect a traditional corded landline phone, as they are connected directly to the telephone exchange.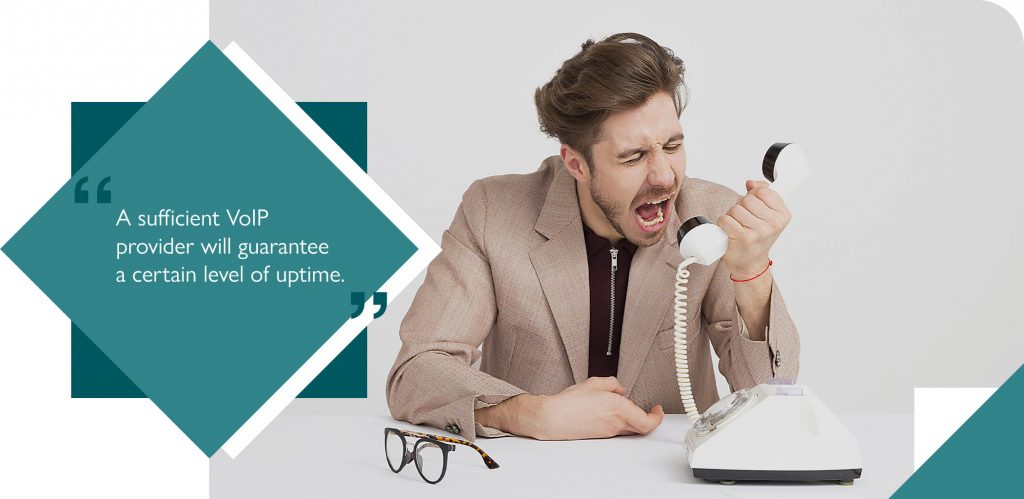 How is VoIP reliability measured?
When discussing the reliability of VoIP, we are actually referring to two main components: call quality and system uptime.
System Uptime
System uptime is the typically the primary measurement of VoIP reliability. Uptime refers to the percentage of time that your VoIP phone system is available and working, as opposed to downtime which measures your system not working. A sufficient VoIP provider will guarantee a certain level of uptime, ensuring that your day-to-day business connectivity is not interrupted.
Call Quality
Whilst call quality is not as easily measurable as uptime, it is equally as important. Fuzzy/crackly calls will not only be frustrating for your users, but also run the risk of making your business look unprofessional if trying to communicate with clients or customers. Poor quality phone calls will also limit productivity and waste valuable time.
How to ensure a reliable VoIP phone system
Although reliability is a concern for some VoIP users, it needn't be. By following some key recommendations when making the switch to a cloud-based phone solution, you can ensure that your set up is as reliable as traditional landlines.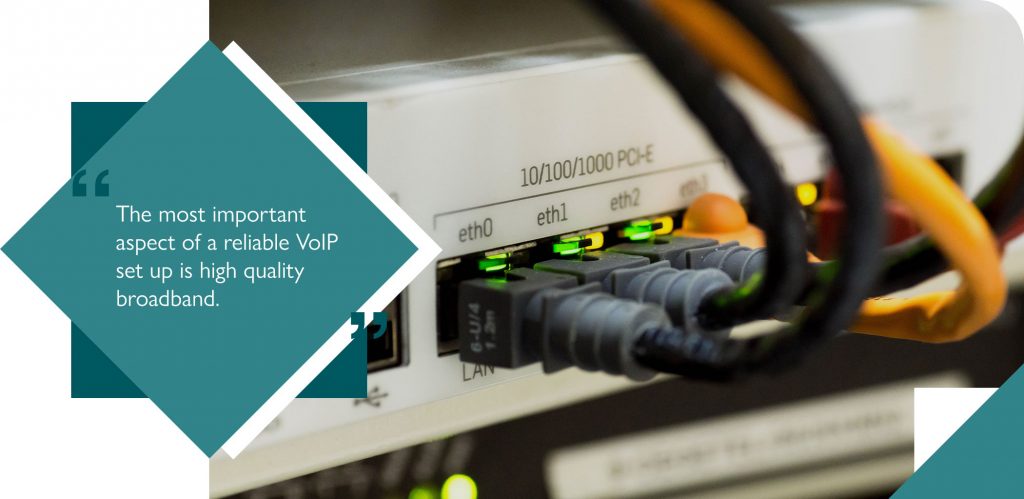 Reliable broadband
Arguably the most important aspect of a reliable VoIP set up is high quality broadband. If your connection is prone to faults or your have limited bandwidth, you will inevitably find that the quality and consistency of your VoIP phone calls will suffer.
If your business already finds that unreliable broadband is negatively affecting day-to-day operations, you will most likely need to upgrade your broadband provider before making the switch to VoIP.
Where possible, opt for a fibre-optic broadband connection, as they are widely hailed as being more reliable than ADSL. This will ensure increased uptime, preventing communication cut outs.
We'd also suggest connecting your VoIP handsets via ethernet cables, rather than via WiFi, in order to guarantee a more stable connection and prevent interference.
Business broadband contract
Business broadband contracts will typically include a Service Level Agreement (SLA), which guarantees a certain level of internet uptime, with compensation available if this guarantee is not met. An SLA will work to protect your business from an unreliable VoIP connection and prevent your business from suffering in case of a drop out.
Business broadband contracts will also offer a higher level of customer support and significantly faster repair times than a standard contract, making them ideal for businesses who utilise a VoIP phone solution.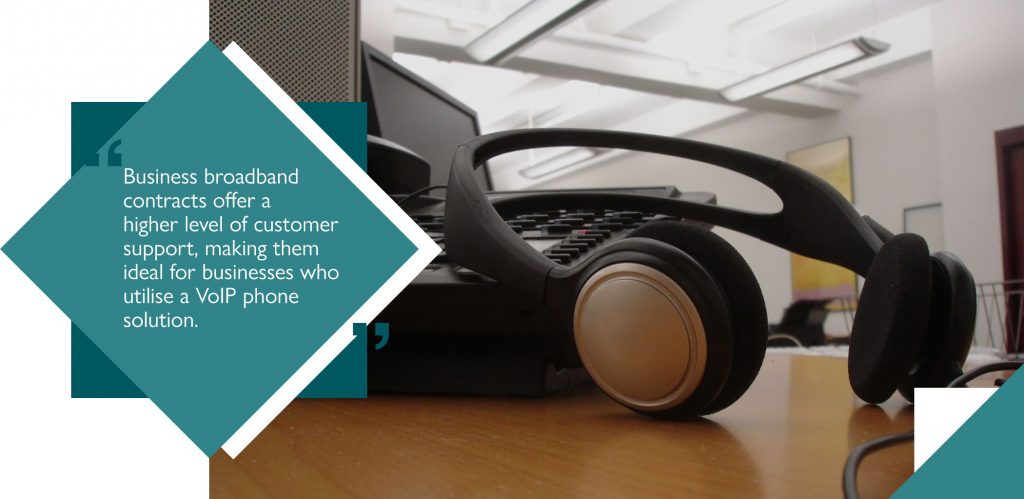 Proper VoIP configuration
Part of the reputation for unreliability that VoIP has gained is due to sub-standard providers selling cheap 'off-the-shelf' products, without the necessary expertise and support. This often leads to your VoIP solution not being correctly set up and configured, which will have an impact on its quality.
This can be avoided by choosing a VoIP provider with a high level of expertise, capable of delivering sufficient management.
Proper VoIP phone sets
A primary appeal of VoIP the lack of extensive hardware required; however, it is important to use a high-quality VoIP handset and/or headset. Cheaper options often have a poor quality microphone, which can result in crackly/broken voice calls.
Reliable VoIP solutions at Structured Communications
At Structured Communications, we are industry leaders in delivery high quality, reliable VoIP solutions. Drawing upon many years of experience, we can effectively revolutionise your business's phone system, improving both internal and external phone communications and guaranteeing optimum call quality.
Please don't hesitate to get in touch with a member of our team to find out more about both our VoIP and broadband solutions.