Farewell Copper, Hello Fibre
THE PSTN & ISDN SWITCH OFF
An era-defining change in telecommunications is approaching, as the traditional telephone infrastructure prepares to go fully digital.
prepare for the end, by embracing the new
What is the PSTN & ISDN Switch Off?
In 2025, Openreach will withdraw services delivered over the old copper wire-based network. This means analogue phone calls, routed via the Public Switched Telephone Network (PSTN), and ISDN data services (ISDN2e and ISDN30e) will stop working.
If you use phone or data services that rely on a traditional copper wire connection, you must switch to internet-based alternatives.
By the end of 2022, it should no longer be possible to install PSTN or ISDN-reliant systems. Services will be withdrawn entirely at the end of 2025.
Why is Openreach withdrawing PSTN and ISDN services?
The existing infrastructure has been around since the late 19th- and early-20th centuries. It's ageing and increasingly difficult and costly to maintain.
In addition, the old network was not designed with modern communications in mind. Moving communications to the internet will offer more flexibility and service choice to everyone.  
Building a modern communications network
Why is the shift to digital good news?
a more reliable technology
IP-based telephony will be a boon for customers and telecoms providers. The copper wires used to distribute existing connectivity are subject to wear, environmental conditions, and line attenuation — meaning call quality and broadband speeds may fluctuate a lot.
Digital call quality is clearer, and seamless failover systems mean connections are resilient and consistent. 
More advanced product offerings
Digital telephony is flexible and feature-rich. Many services that were costly and complex to implement can now be enabled with a single mouse click.
Unlike traditional PBX setups, scaling digital line capacity doesn't involve physical works and long lead times, just a few adjustments in a software package.
How businesses will be impacted by the switch off
The time for action begins today
With such a major upheaval of the network, there will be some unavoidable effects that impact businesses. Meeting potential challenges early will make for a smoother transition.
Will the switch only affect larger businesses?
All businesses across the UK will be impacted, regardless of size. The switch-off is a nationwide infrastructure project; it will be impossible to avoid.
Can I get away with not having a plan?
To experience continuity of service, businesses must source and install digital communications systems that work over fibre broadband. Inaction could result in business disruption.
Why would my business want to act now?
Demand for digital solutions will rise. Preparing now sidesteps delivery delays, allows time to resolve issues, and avoids complications caused by support ending early for defunct systems.
Can I not just buy off-the-shelf replacements?
Unlike domestic consumers, businesses need customised solutions. Complex PBX systems and PSTN-dependent equipment (e.g. EPOS terminals) will need replacements engineered to replicate existing operations.
wider copper switch off implications:
The implications for infrastructure and line rental services
Currently, line rental is paid for a voice connection over which data services are provided. Post-switchover, your 'line' will be a dedicated broadband connection without a dial tone. You won't be paying for a 'phone' line anymore.
Voice telecommunications will become an 'add-on' rather than the default service. FTTP (Fibre to the Premises) or 'Single Order' broadband products such as SoGEA (Single Order Generic Ethernet Access) will provide customers with a fibre connection to the internet. Over this connection, combined digital voice and media solutions like VoIP and SIP can then be utilised in place of a traditional phone system.
In areas such as the countryside, where internet connectivity is not as well developed, alternative single-order options such as SoTAP (Single Order Transition Access Product) will act as a replacement for ADSL (non-fibre) connections.
How is Structured Communications helping
customers get ready for the change?
Building firm digital foundations
We adopt a consultative approach when designing solutions, as we understand the needs of individual businesses differ.
As changes to the telecommunications landscape gain momentum, we are helping our customers to explore their options and understand how best to future-proof their systems.
With resilient connectivity being key to future communications, all business broadband solutions we offer operate over a custom-built connection to the internet, with the bandwidth, uptime, and redundancy necessary to maintain efficient service.
In addition, we monitor connection performance 24/7 to ensure stability.
Any faults with our fibre connections are also covered by our service level guarantee, providing additional peace of mind.
Supplying a range of IP telephony solutions to suit
Both the VoIP and SIP solutions we offer provide reliable and affordable IP telephony, built to run on our high-performance network.
By adopting digital voice solutions early, our customers get to enjoy the benefits and flexibility of IP telephony both before and after the PSTN switch off. These include advantages such as reduced call costs, location-agnostic number portability, and rich call features like video phone conferencing.
All of this comes with the rapid installation times our expert engineers can provide, and the promise of long-term support post-installation.
Of course, when 2025 does arrive, you won't be forced to scramble for a less than ideal alternative if you've already upgraded.
Fill in the form below to request a quote, callback, or to discuss further about how our service solutions can help meet your business needs.
Get in touch to discuss your needs.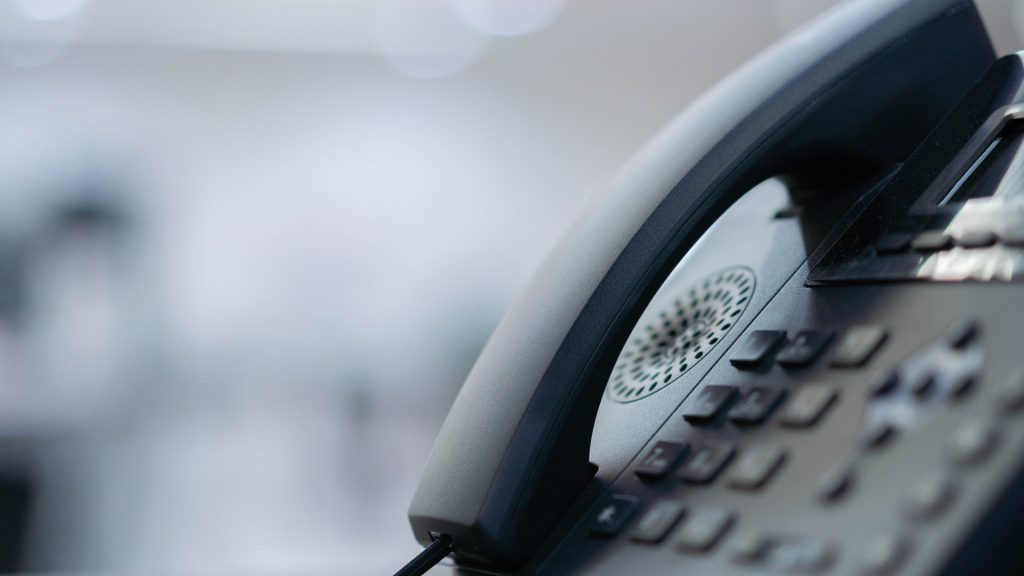 small & medium business solutions
large & corporate business solutions
specialist business industries solutions